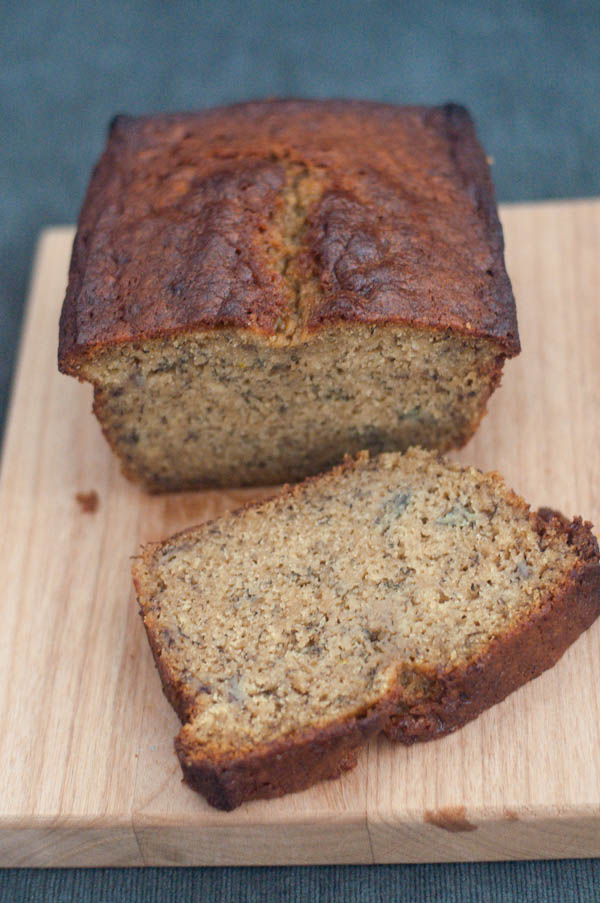 If anyone should know that online recipes are fickle, fleeting and changing, it should be me. As a former online editor for several food websites, I know URLs are not permanent and access to favorite recipes is not guaranteed to last forever. So, that being said, I don't know why I was so shocked when I did my normal google search for "my" banana bread recipe (actually an Emeril Lagasse recipe), the one I've been making for years, and it wasn't where it was supposed to be. Did I copy and paste it somewhere, did I save a file of it, did I print it out? No. All I had to go on was my habitual google search and a URL I dug up that led to a 404 error page.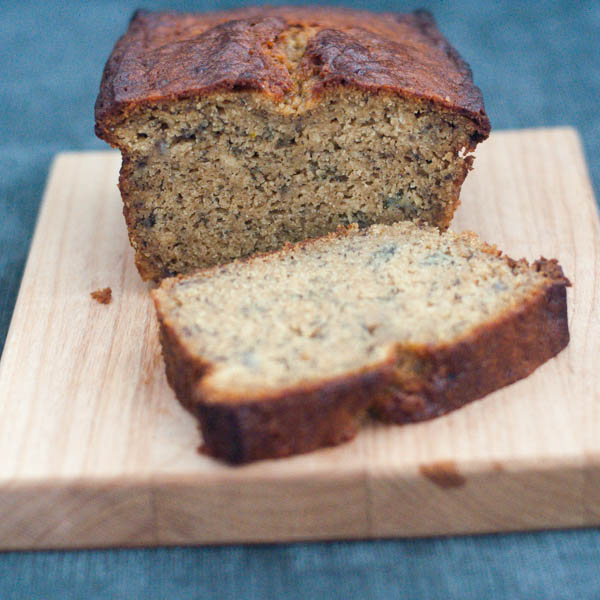 But, it turns out I remembered a few of the key ingredients: vegetable oil, brown sugar and sour cream. (All combine to give this banana bread the moist richness that I fell in love with the first time I made it.) Searching through all the "Emeril" banana bread recipes out there, I thankfully found my match.
So here it is! I'm posting it here for me as much as for you — I'm not going to let this one get away again.