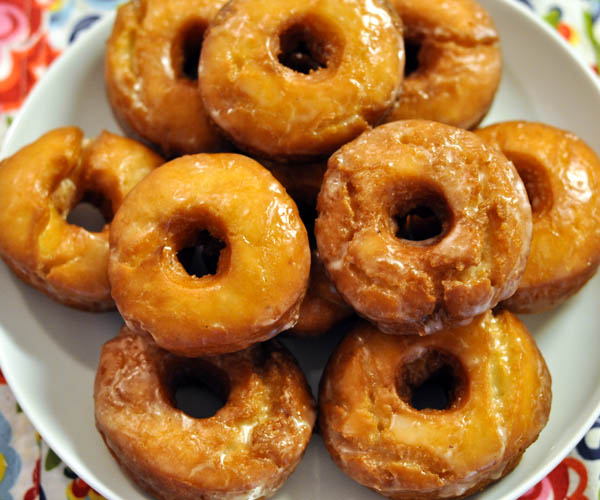 Finally, a blog post about doughnuts! First of all, happy National Doughnut Day. You wouldn't know it to look through my past blog entries (although the title of this blog gives it away), but doughnuts are my absolute favorite indulgence. And, as it happens, it has been quite a wonderful doughnut year for me.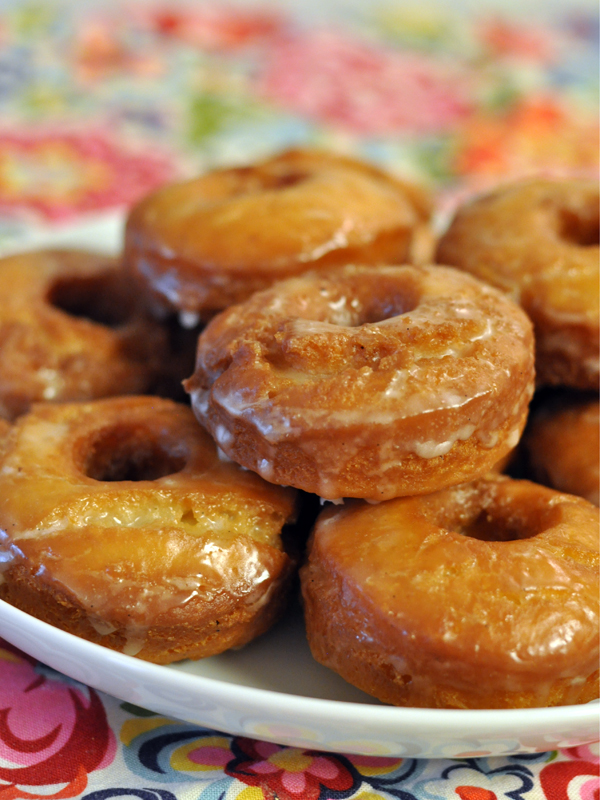 Along with a couple other very important roles I fill at my parents' business, Vala's Pumpkin Patch, I am also the Chief Donut Maker (CDM?). Last September and October I woke up before dawn most mornings, trudged down to the farm and warmed up by the doughnut fryer, peeling off layers of clothing as the hot oil warmed up the barn where I worked. By 9am, when the pick-your-own farm opens up for eager families and children, I had delivered hot donuts to (ahhem) Kirsten's Coffee House. Did I mention I also love coffee?
So naturally, during the off-season, my job is to scout out, search out and try out the best doughnuts around, all in the name of research. It's a dream job, even if it is tough on the waistline.
When I got the chance to travel to Seattle in February, I was thrilled to visit the famous Top Pot Hand-Forged Doughnuts. Small doughnut shops are the best, but this one hit it big time when their popularity in coffee-obsessed Seattle grew and grew. Now they're super successful and, amazingly, they make doughnuts for Starbucks stores everywhere.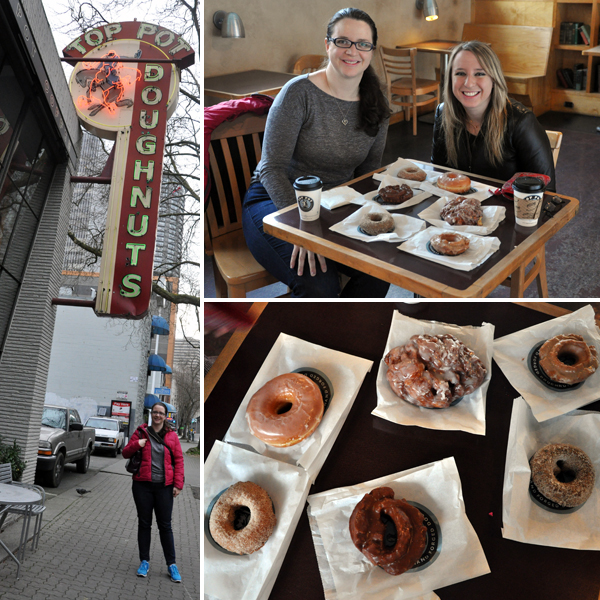 And their store did not disappoint – Top Pot Doughnuts is a doughnut lover's paradise. I was overwhelmed, ate far too many doughnuts, drank a ton of excellent coffee and was completely happy the rest of the day.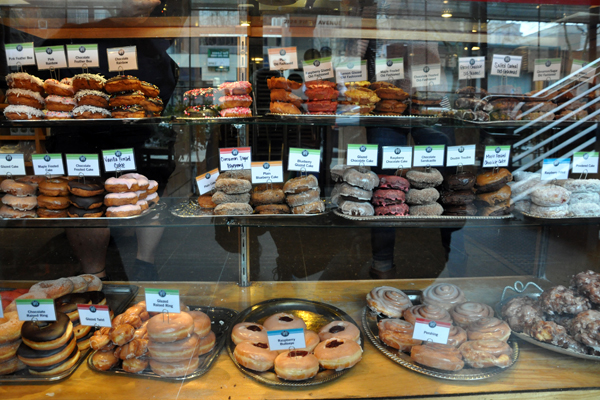 I use their coookbook, Top Pot Hand-Forged Doughnuts: Secrets and Recipes for the Home Baker as my doughnut-making bible. If you have a chance, check out this little essay about the making of the cookbook (how freelance writer Jess Thomson tested 50 doughnut recipes in 5 weeks!) – Tales from the Doughnut Queen.
My favorite type of doughnut is the classic, simple old-fashioned cake doughnut. This one adapted from Top Pot, is made with sour cream, for extra flavor and moistness. It's also fried at a lower temperature than most doughnuts, which causes the characteristic cracks and crevices. Give it a try for national doughnut day!