February 8, 2014, my life was turned upside down and inside out and topsy turvy in the most wonderful, amazing, happy way possible — I had a little baby girl, Zoe. Since then my every waking moment has revolved around my sweet little baby.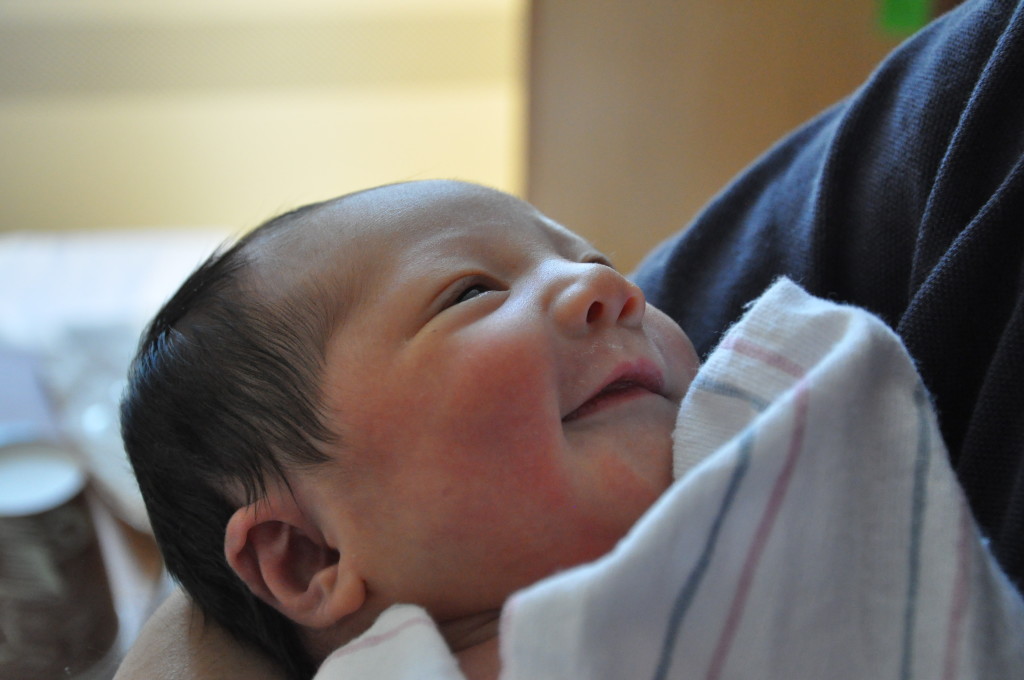 As a food lover, it's really amazing to see how Zoe's diet and awareness of food has grown and developed over her first year. At first she nursed constantly, and I was torn between being thrilled that I gave birth to such an enthusiastic eater and being exasperated that she just never stopped demanding milk, milk, milk and more milk. It was exhausting.
And then at 6 months Zoe was able to eat solid food, and the real fun began. My favorite new hobby became making baby food. Each week I filled my shopping cart at Whole Foods with tons of organic produce (apples, bananas, sweet potatoes, broccoli, frozen peas…) and then spent a day or two steaming, pureeing and freezing it all into cute little cubes of yummy food. She devoured it like a champ, gaining tons of weight (going from 0.5 percentile to 25th percentile). Go girl!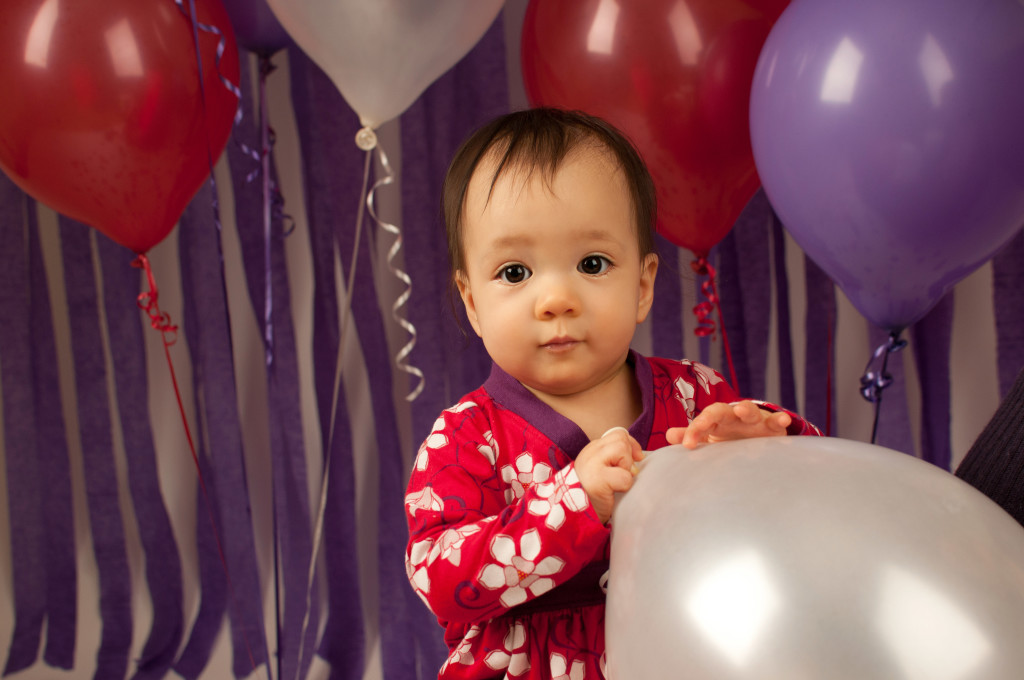 Now, as of February 2015, I'm a mother of a one-year-old with two little teeth, a voracious appetite and the green light to eat everything. I baked her banana birthday cupcakes to celebrate. And now, in theory, I can start cooking like normal and feeding her family meals. I've been waiting for this moment ever since I started eating an eclectic diet while pregnant to prime her taste buds for my food-lover's lifestyle.
Only thing is, I'm not sure what's normal anymore. I'm going to have to revise my arsenal of meals to include what I've been thinking of as "mom meals" — healthy, simple, not-too-spicy fare that can be pureed or cut into small bits. I'm looking forward to it, and I hope you follow along as I share some of my new recipes here.
Happy first birthday, my little Zoe!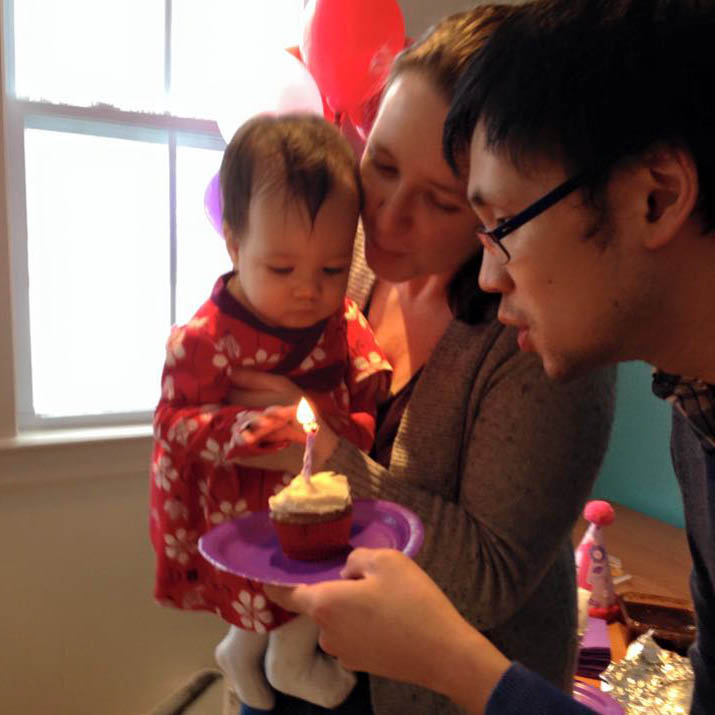 Banana Cupcakes with Cream Cheese Frosting
2015-02-20 21:39:57
I thought these would have less sugar than regular cupcakes, but the really don't. They're not health food, but they are delicious. I was inspired by my favorite New York City cupcake shop, Sugar Sweet Sunshine, to top these with tangy cream cheese frosting. It's really a great pairing.
Ingredients
3 cups sifted cake flour
1 1/2 teaspoons baking soda
1 1/2 teaspoons baking powder
3/4 teaspoon salt
1 teaspoon cinnamon
2 cups very ripe bananas, mashed (about 4 large bananas)
3/4 cup buttermilk
1/2 teaspoon vanilla extract
3/4 cup (1 1/2 sticks) unsalted butter, room temperature
1 1/2 cups light brown sugar
3 large eggs, room temperature
Cream Cheese Frosting
1 cup (2 sticks) unsalted butter, room temperature
12 ounces cream cheese, room temperature
1 pound (4 cups) powdered sugar, sifted
3/4 teaspoon vanilla extract
Instructions
Preheat oven to 350 degrees F. Line muffin tins with liners.
Whisk together the cake flour, baking soda, baking powder, salt and cinnamon. In a second bowl whisk together the bananas, buttermilk and vanilla.
In a stand mixer, cream butter and brown sugar on medium-high speed until pale and fluffy. Add the eggs one at a time, beating until each is incorporated and scraping down sides of the bowl as needed. Turn down speed to low, and add the flour mixture in two batches, alternating with the banana mixture, and beating until just combined after each.
Fill each cup to about three-quarters full. Bake, rotating tins halfway through, until a cake tester inserted in centers comes out clean, about 25 minutes. Cool on wire racks.
Keep cupcakes overnight at room temperature or freeze for up to 2 months.
Top with the frosting and refrigerate up to 3 days in airtight containers. They'll taste best if you bring them back to room temperature before serving.
Cream Cheese Frosting
With an electric mixer on medium-high, beat the butter and cream cheese until fluffy, 2-3 minutes. Reduce speed to low and add the sugar 1/2 cup at a time. Add vanilla and mix until smooth. Frosting can be refrigerated up to 3 days in an airtight container. Bring to room temperature and beat on low speed until smooth before using.
Adapted from Martha Stewart's Cupcakes
Dumplings & Doughnuts http://www.dumplingsanddoughnuts.com/