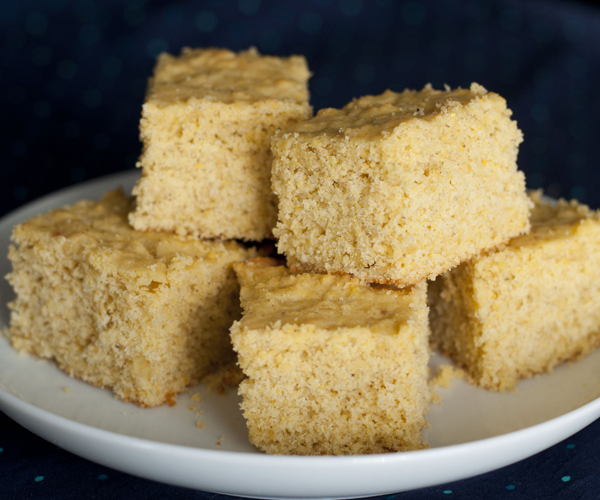 When Geoff says "chili," I say "cornbread!" There's nothing better with spicy, savory chili than a big hunk of soft, sweet cornbread. For our last game-day chili dinner, I went for a classic, no-frills cornbread, quick and simple.
I used to use box mixes to make cornbread all the time, but I don't really know why, since recipes like this are pretty much just as easy as any mix would be. Even though I'm sure I'll be experimenting with more embellished cornbreads in the future – sweeter, cheesier, cast-iron-baked – I'm glad to have this stand-by recipe in my back pocket, for days when I just want some cornbread, and fast!
And even after chili night is over, I love nibbling on cornbread topped with jam or honey for breakfast, an afternoon snack or even dessert. You just can't go wrong.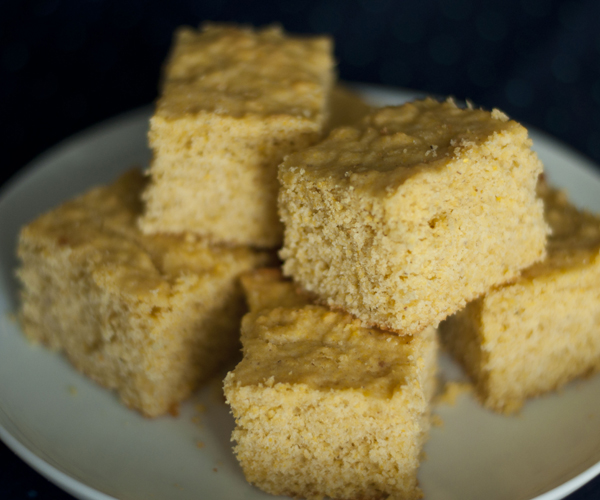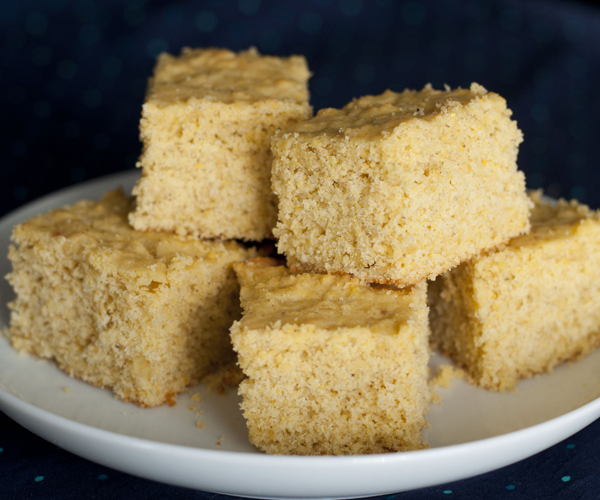 Classic Cornbread Recipe
2013-12-10 15:27:44
Ingredients
1/2 cup (1 stick) unsalted butter, melted, plus more for pan
1 1/2 cups yellow cornmeal
1 cup all-purpose flour
6 tablespoons sugar
1 1/2 teaspoons baking powder
1 teaspoon salt
1/2 teaspoon baking soda
1 cup buttermilk
3 large eggs
Instructions
Preheat your oven to 400 degrees F. Butter an 8-inch square baking pan. In a large bowl, stir together the dry ingredients, cornmeal, flour, sugar, baking powder, salt and baking soda. In a separate bowl, mix the butter, buttermilk and eggs. Stir the wet ingredients into the dry ingredients until just combined. Pour the batter into the prepared baking pan.
Pop it into the oven and bake about 20 minutes, or until a toothpick inserted into the center comes out clean. Let cool in the pan about 15 minutes before serving.
Adapted from MarthaStewart.com
Dumplings & Doughnuts http://www.dumplingsanddoughnuts.com/