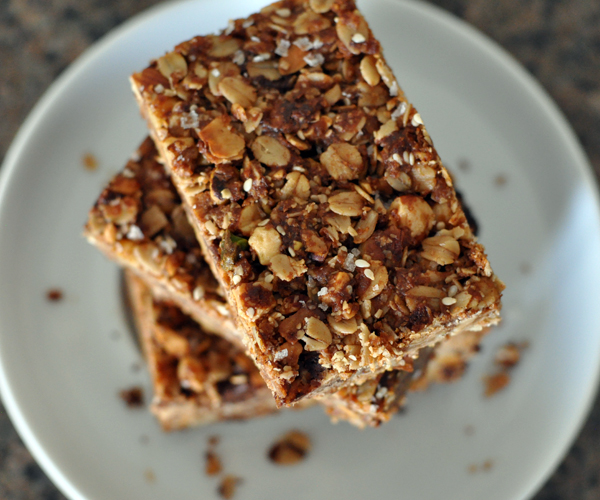 I've watched enough food documentaries to be anti fast food. But in the midst of hectic travel days, with my tummy rumbling, airport fast food places always suck me in with the promise of a quick food fix. It's sad really. So, inspired by a few recent blog posts (which I pinned for future reference), I decided to bake a batch of nutritious, homemade granola bars for traveling.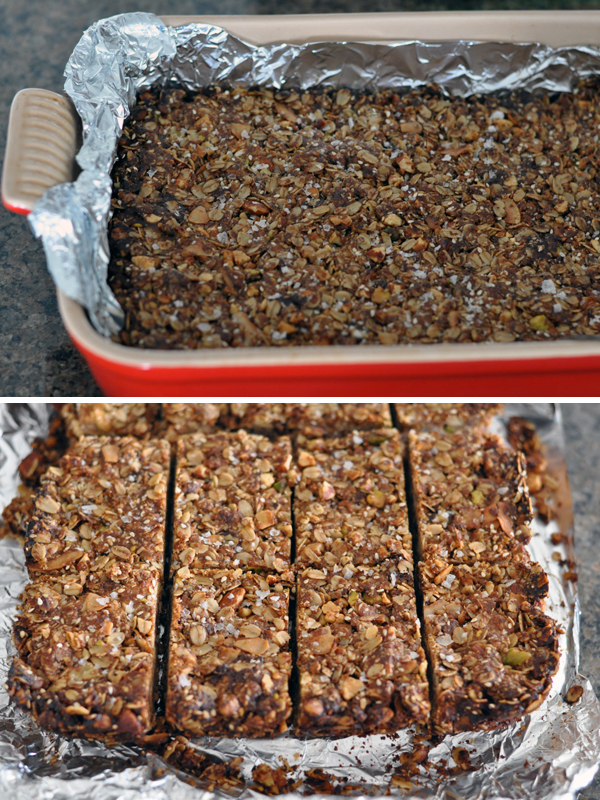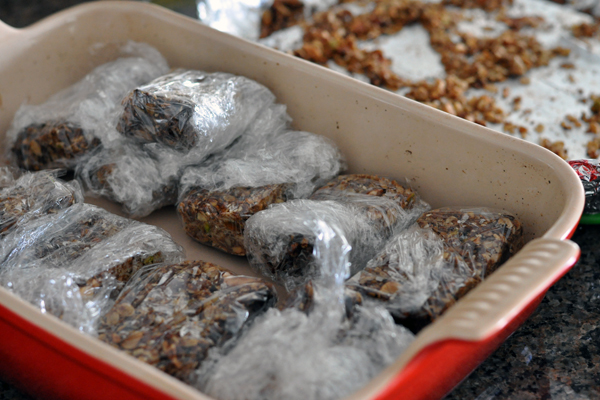 They're full of nuts, oats and all other things "healthy" that I have lurking in my kitchen cupboards. I mean, you do need some oil/fat and sugar/honey to make everything stick together, so they're not a totally guilt-free food. But on my last trip, these little beauties were lifesavers as airplane snacks and quick hotel breakfasts.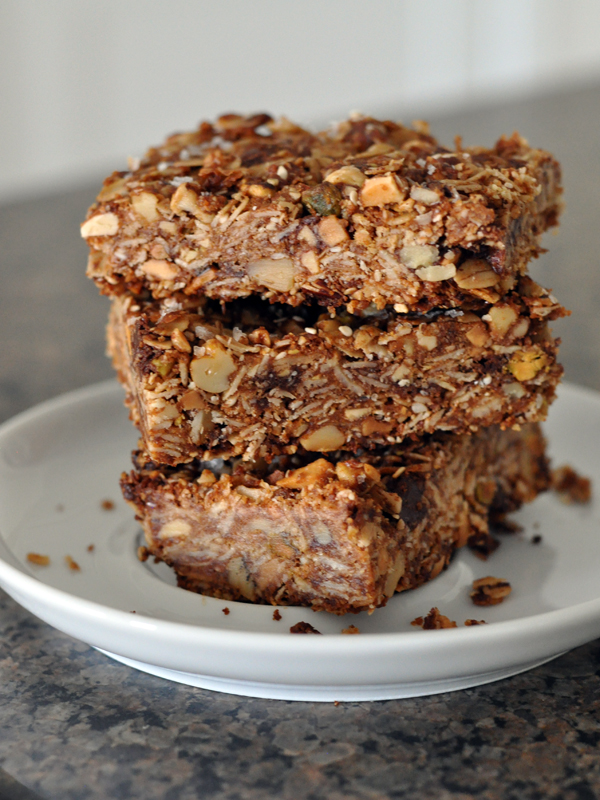 I also packed small apples, brown rice cakes, wheat crackers and mixed nuts. My bags were overflowing with snacks! But I was never starving, and, most importantly, I got through my trip without picking up fast food for the road. Success!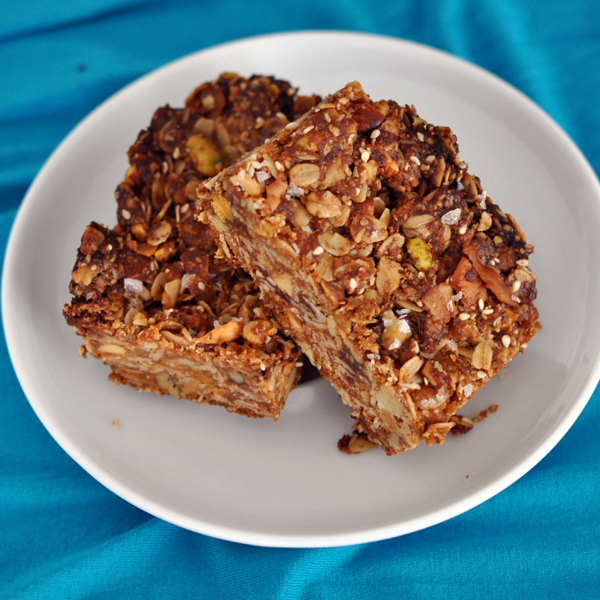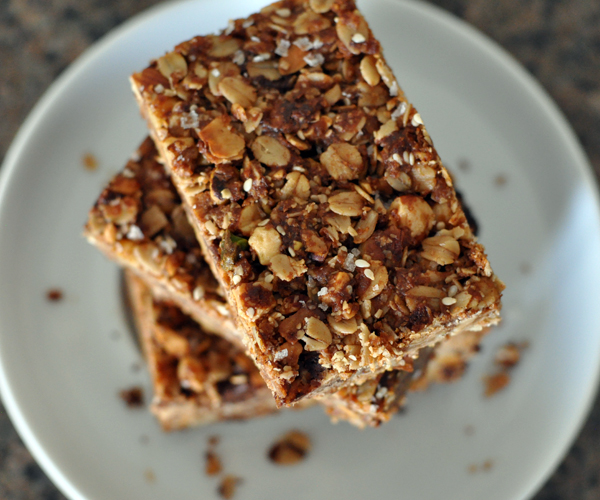 Homemade Granola Bars Recipe
2013-05-23 12:31:05
I changed this recipe quite a bit from the one that first inspired me, from The Homemade Pantry. The original recipe uses only slivered almonds, which would have made the bars less crumbly. But I like the mixture of nuts, and I didn't have slivered almonds handy.
Ingredients
2 1/2 cups old-fashioned rolled oats
2 cups chopped nuts (almonds, pistachios, walnuts, pecans)
1/2 cup shredded unsweetened coconut
1/2 cup chocolate chips
1/2 cup oat bran
1/4 cup ground flax seed
1/4 cup sesame seeds
1/2 teaspoon cinnamon
1/4 teaspoon fine sea salt
1/4 cup butter
1/4 cup coconut oil
3/4 cup peanut or almond butter (or a combo of both)
1/2 cup brown sugar
2 tablespoons pure vanilla extract
1/3 cup honey
1/2 teaspoon Malden sea salt, to sprinkle on top
Instructions
Preheat the oven to 350 degrees F. Prepare a 13x9-inch baking dish by lining it with foil or parchment paper, leaving overhang at the edges to help lift the bars out.
In a large bowl, stir together the oats, nuts, coconut, chocolate chips, oat bran, flax seeds, sesame seeds, cinnamon and 1/4 teaspoon fine salt.
In a medium saucepan, melt the butter. Then mix in coconut oil, nut butter, brown sugar, vanilla, honey and 2 tablespoons water (I forgot to add the water in mine – whoops!). Cook on medium heat, stirring, until the mixture becomes a smooth syrup. Pour the syrup over the dry ingredients and mix until they're all coated with the syrup.
Pour the mixture into the prepared baking dish and press down firmly, flattening the top with your hands or a wooden spoon. Sprinkle the Malden sea salt over the top. Bake for 30-35 minutes, until the edges are browned. Let the bars cool completely before removing them from the pan. Cut into 16 squares.
Notes
These keep covered at room temperature for about a week. You can also pop them into the freezer.
Adapted from The Homemade Pantry: 101 Foods You Can Stop Buying and Start Making
Dumplings & Doughnuts http://www.dumplingsanddoughnuts.com/